GEOBENT® - Geosynthetic Barrier – Clay
Geosynthetic Barrier
with High Protection
Geobent Sodium Bentonite Clay Cover is used as a geosynthetic barrier with its high impermeability feature. It protects the structure and nature by preventing the undesirable effects of artesian waters and wastewater. When the crystal structure of clay minerals in Geobent Sodium Bentonite Clay Cover swells when it comes into contact with liquid, it traps water molecules and prevents leaks. With this feature, it is preferred and widely used in many application areas.
Geosynthetic Barrier – Clay It is a waterproofing geocomposite that is put together through special pinning method adter the natural sodium bentonite granules are placed between woven and non-woven geotextile. Non-woven geotextile fibers that come out of the woven geotextile surface with a high strength penetrate fresh concrete mortar and form an excellent mechanical bond. This way, water movement is prevented between the concrete surface, it integrates with, and the material. Sodium bentonite granules between the woven geotextile which acts as a carrier and the non-woven textile with protective feature, are distributed homogenously, and exhibit equal hydraulic performance at every point.
OPERATING PRINCIPLE
Sodyum bentonite granules can swell up to 20-24 times their size when they come into contact with water. Water load that comes onto the material allows the desired impermeability level to be achieved. Gel barrier which forms by this means ensures full impermeability. Granules that remain active throughout the life time of the building bridge the seating cracks that form in time and prevent weak spots to form. Contrary to geobent passive membranes, it is a live and active waterproofing system. It provides excellent performance for both vertical and horizontal applications in parts of the buildings below the ground level.

Underground Car Parks
Basic Bundling
Tunnels
Oil Fields
Subways
Solid Waste and Hazardous Waste Storage Areas
Ponds and Pools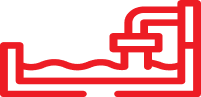 In Irrigation Canals and Water Transmission Lines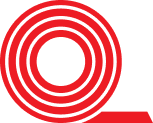 In Foundation Insulations
In Dams
In Flood Controls